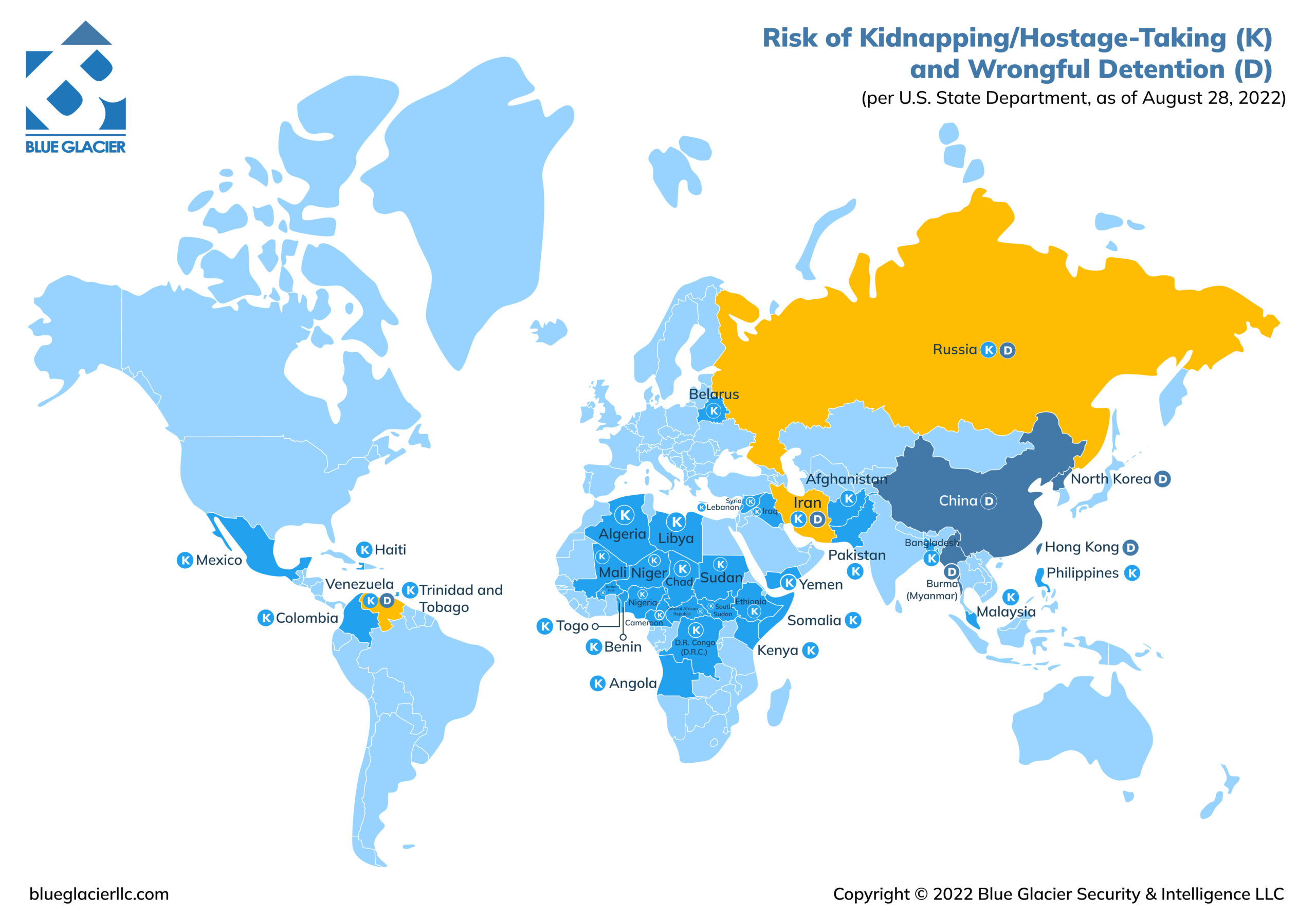 31 Aug

Countries with Risk of Kidnapping/Hostage Taking and Wrongful Detention

On July 19 the U.S. Department of State's Bureau of Consular Affairs added a "D" indicator to the current set of Travel Advisory risk indicators. The "D" indicator, which denotes the risk of wrongful detention, joins indicators for security issues such as crime ("C"), terrorism ("T"), and kidnapping/hostage taking ("K").

As of August 31, 2022, the State Department identifies 6 countries and a special administrative region as places where wrongful detention is of particular concern: Burma (Myanmar), the People's Republic of China, Hong Kong, Iran, North Korea, Russia, and Venezuela.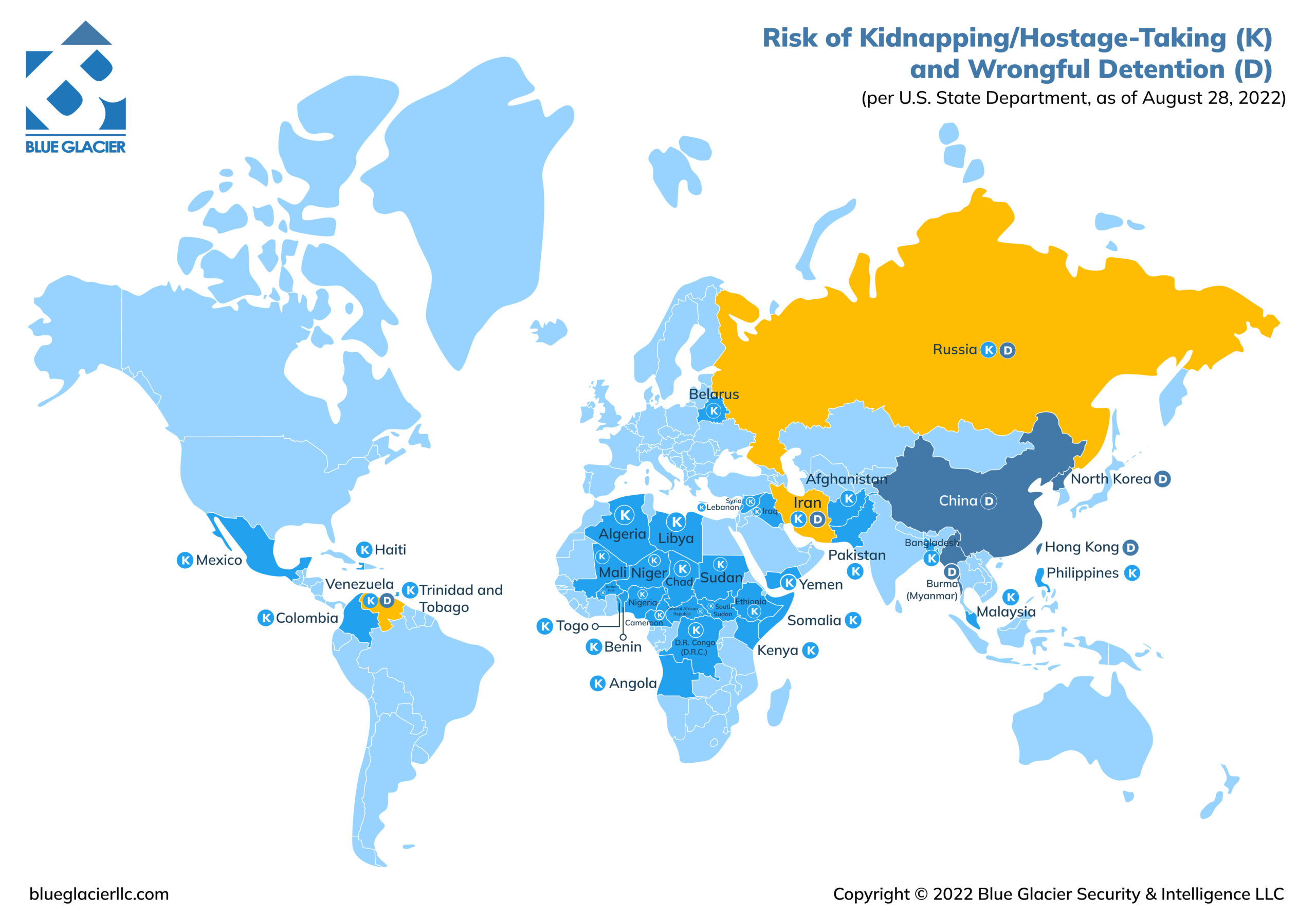 PDF version of our kidnapping and wrongful detention risk map:  Blue Glacier Risk of Kidnapping_Hostage-Taking (K) & Wrongful Detention (D)
The State Department also identifies over 30 countries in which travelers are at risk of kidnapping/hostage-taking.
Iran, Russia, and Venezuela are designated as both "D" and "K".
Stay tuned for our interactive travel map and contact us for a free consultation on a travel risk assessment!